Who is W.i.F. and what do they do?
Women in Finance saw the light of day in 2018. What started as a private initiative of a small group of senior profiles has grown into an organization that includes all major financial institutions.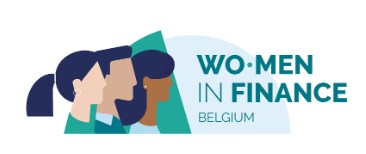 Women in Finance is an organization that advocates for more gender diversity in the financial sector and wants all financial institutions to become (more) aware of the importance of diversity and inclusion. And that's a good thing for everyone!
"Women in Finance advocates more gender diversity in the financial sector. And that is essential. Leadership positions are only held by a woman in 25% of cases."
A charter for more diversity
A charter was written by Women in Finance. Companies that sign the charter commit to:
measure gender differences at every level in their company
specific objectives for the company
prepare a diversity and inclusion action plan
designate a person responsible for diversity
Women in Finance also wants to translate the charter into action. That is why it has set up five working groups that work on:
making job descriptions more inclusive
set up a mentoring program
ensure that women have enough inspiring role models
What is their mission?
Show less information
Women in Finance's mission is twofold:
raise awareness of diversity and inclusion
promote gender balance at all levels within the financial sector
To support this mission, Women in Finance will take several positive actions such as:
promote equal opportunities for men and women
promote inclusive leadership
foster a credible, innovative and respectful environment for attracting, retaining and training female talent